A new series in 2022!
Violet Bentley recently bought the run-down Blue Heron Cottages and updated the small beachside resort in the quaint town of Moonbeam. Her brother, Rob, is temporarily living with her in the owner's cottage and helping with the resort. She adores him—really she does—he's all the family she has. And if he'd just keep his many opinions to himself, it would be the perfect arrangement.
A heartwarming new series with Violet, the charming people of Moonbeam, and the guests who come to stay at Blue Heron Cottages.
First book releases in June 2022.
Memories of the Beach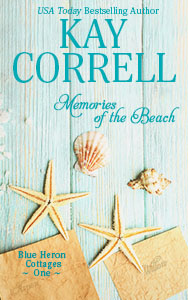 Walks along the Shore