It's finally here! Rose's story! Enjoy this heartwarming conclusion to the Blue Heron Cottages series. Coming January 25, 2024! Preorder available now.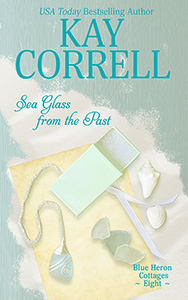 Amazon
Apple Books
Nook
Kobo
Google – coming on Release Day
Paperback – coming soon
Rose is poised at the beginning of a new chapter of her life. She's ready for a fresh start and a place to call her own.
But just when she thinks her life is settling down, secrets are revealed that shatter everything she's believed about her life.
And what about Aspen and Willow? They stand at a crossroads. Their inheritance remains a puzzle, and their father's fate, an unsolved mystery. Will answers finally come to light?
Enjoy this book full of long-held secrets, deep-rooted friendships, and the heartwarming spirit of a close-knit community. Join Rose and her friends as they find love, healing, and a few surprises in the conclusion of the feel-good Blue Heron Cottages series.