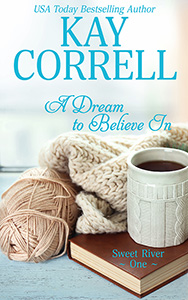 "I've read them all and can't wait for her next book"
Try book one in this binge-worthy series!
AMAZON US
AMAZON INTERNATIONAL
APPLE
KOBO
NOOK
GOOGLE
Paperback
Annie Davenport owns the cheerful Bookish Cafe in the charming town of Sweet River Falls. She's perfectly content with her life.
That is until Nick Chambers returns to town.
Nick takes a leave of absence from his medical practice to accept a temporary university teaching position. He didn't dream he'd run into Annie again after all these years.
But fate has other plans, as it often does.
See the whole series!