A Heather Parker Original
Book 3 in the Moonbeam Bay series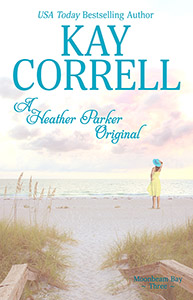 Available Now
Heather Parker has stayed longer in Moonbeam than she ever thought possible. Which makes it really hard to keep avoiding Jesse…
Eventually, they come to a mutual truce…
… and then a bit more.
But a surprise from the past threatens everything. Secrets come tumbling out and everyone is shocked at what Heather has hidden from them. From Jesse. From her cousin. From her mother.
A secret that threatens to tear apart Heather's relationship with everyone she cares about.
Continue on in the Moonbeam Bay series and see what the Parker women are up to. And just how many more secrets does this family have?